The best orthopedic shoes for women combine fashion with function. While function should be the highest priority, fashion still has a strong pull. Fortunately, there are many stylish orthopedic shoes for women available.
Orthopedic shoes are specifically designed for the dynamics of your feet to provide support to the mechanics of the foot, ankle and leg. The support provided by orthopedic shoes for women is often not found in other products with the focus on temporary relief versus long-term outcomes. Those experiencing pain, discomfort and misalignment to the foot area benefit from orthopedic shoes. While they provide relief, they also focus on correcting problems causing pain and discomfort. Whether at an important business meeting, or an outing with the family, orthopedic shoes are needed for the comfort, support, and health of compromised feet.
How Can Orthopedic Shoes be Fashionable as Sneakers and Joggers?
Orthopedic relief doesn't stop when making a trip to the grocery store or other everyday errands. Orthopedic shoes for women have found their place in the fashion world, as these biomedical foot applications are manufactured to present fashion without compromising comfort and relief! Embarrassing, outdated shoes that appear as eyesores are obsolete, allowing casual outfits to be paired with these desirable orthopedic shoes for women.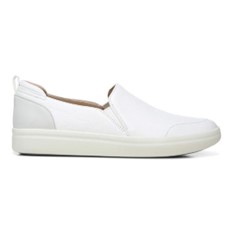 One of our favourites, the Penelope sneaker, is a staple shoe that pairs well with literally any outfit. Like the white canvas Van sneaker that is widely renowned and worn all over the world, Suncoast Podiatry offers this trendy style with foot support and alignment only offered by expert podiatrists on the Sunshine Coast. Throw these sneakers on with any jean outfit or even for a business casual event, maximising the comfort and support orthopedic shoes have to offer without sacrificing fashion..
Another option for finding sore feet treatment through orthopedic shoes for women without ruining the aesthetics of entire outfits is the No. 27 Casual Sneaker.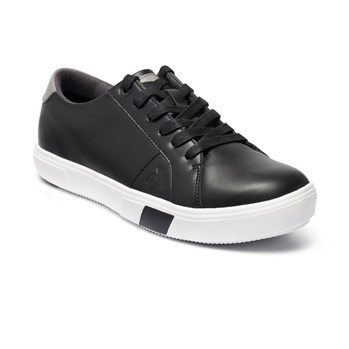 This smartly designed orthopedic shoe is a perfect complement for casual outfits which work well with joggers or more laid-back looks. If the goal is to not look like you're wearing a biomedical device, look no further than the No. 27 Casual Sneaker available through Suncoast Podiatry. The leather design offers a versatile, upscale look that houses a sore foot treatment recommended by foot doctors everywhere.
Are there Orthopedic Shoes for Women in the Summertime?
On top of foot pain and problems, no one wants hot and sweaty feet. Previously, the only option available for orthopedic relief to the foot area was to wear unsightly, embarrassing and uncomfortable orthopedic shoes that didn't accommodate for long wears in high temperatures. The result? Feet were provided relief from pain but were hot, uncomfortable and, maybe worst of all …unable to breathe.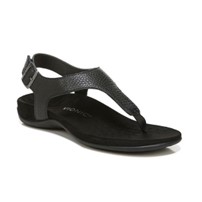 As podiatrists on the Sunshine Coast, we understand the issue with older styles of orthopedic shoes for women and the lack of comfort in hot weather; hence orthopedic sandals were a welcome addition to the services and products we provide. Now, there is style, comfort and the ability to display that beautiful pedicure without compromising support and optimal foot function. Check out the stylish Terra Sandal available in black, poppy or cream colour, the perfect addition to any sundress and unrecognisable as an actual orthopedic shoe. Order Here
Another stylish orthopedic sandal offered by Podiatrists on the Sunshine Coast is the Corlee Slide Sandal.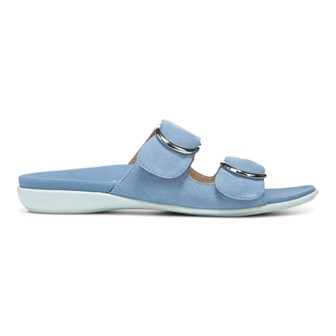 This fully suede orthopedic shoe for women comes in various colours, making it easy to style up or down. The adjustable straps on these sandals make them a perfect, snug fit. Experience runway quality and style while simultaneously providing sore heel treatment.
We understand that fashion shouldn't be compromised when searching for orthopedic shoes that aid in the function and health of our precious feet. Sore feet treatment and sore heel treatment are just a couple of the many foot issues resolved by custom orthopedic shoes. Common issues such as plantar fasciitis and diabetic neuropathy are also improved with the use of orthopedic shoes.
With newly designed shoes and orthopedic sandals that cater to the fashionista in you, we are proud to offer the best custom orthotic shoe for your unique foot situation. Walk comfortably knowing that you have both the support and safety provided within the sole of the shoe and the trendy fashion to complete any outfit on the outside.
Sunshine Coast Podiatry has several conveniently located clinics on the Sunshine Coast where you can select from a supportive range of orthopedic shoes. We are happy to order in shoes for you if we do not have them in stock.
Visit one of our clinics. Search here for locations.
Alternatively, book an appointment for a full assessment.