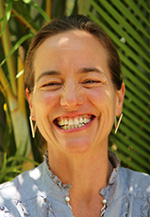 Maria is the founder and owner of Suncoast Podiatry. She has a great interest in the promotion of podiatry. Maria is an ethical podiatrist that will always try and do the best for her patients. Maria enjoys all aspects of podiatry, especially her work with people with diabetes. She has credentialed as a podiatric diabetic educator – Maria is able to provide a comprehensive service for people living with diabetes.
Maria is meticulous in her foot care and treatment. She has over 17 years of experience, with a continued passion for further education in the treatment of foot conditions. She has a keen interest in using technology to help treat foot pain and problems. Suncoast Podiatry was the first clinic on the sunshine coast to use the lunula laser technology for fungal nails, shock wave therapy for lower limb rehabilitation, and 3D scanning for orthotic manufacture.
Maria has a large scope of practice being proficient in FMT, dry needling, foot biomechanics, and diabetic foot care. "I hope that anyone visiting any of our clinics will have professional, and very proficient and thorough treatment".
---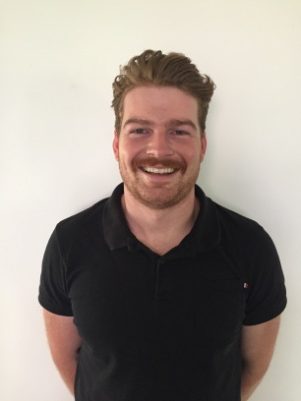 John completed his Bachelor of Podiatry at the University of Newcastle in 2016. After his studies John went travelling for half of 2017 before working as a mobile podiatrist in Sydney.
In January 2018 John moved from Sydney to the Sunshine Coast and has worked with Suncoast Podiatry since then. He enjoys all aspect of podiatry including general treatment, biomechanics and laser treatment.
When not at work John enjoys fishing and spending time with his partner and dog Fred.
---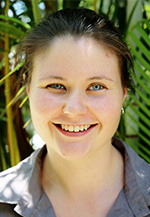 Erin has been with Suncoast Podiatry for the last 7 years. She graduated with a Bachelor of Health Science in Podiatry in 2011. Erin is a great all-rounder who enjoys treating everyone from children to the elderly.
She enjoys all facets of podiatry and helping people with everything from improving their foot pain to even with the simple things like removing ingrown toenails. The service Erin provides includes general nail treatments, home visits, diabetic assessments, biomechanical assessments and prescribing custom orthotics.
Erin specialises in Nail Bracing which helps correct ingrown toenails in a pain-free manner and she is highly capable of removing ingrown toenails permanently as well.
---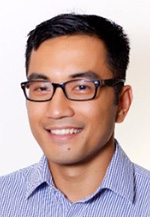 Aldrin holds a Bachelor of Health Science in Podiatry. He has been practising in private practise since 2009 developing a particular interest in sports podiatry through years playing sports and running. Aldrin can relate to the frustration involved with injury and the importance of injury prevention and management. Over the years he has played a variety of sports as a hobby including basketball, touch football and mixed netball.
He has a particular interest in runners and weightlifting athletes assessing from hip to toe. He specialises in heel pain (plantar fasciitis), forefoot pain, overuse soft tissue injuries and growth plate injuries seen in adolescents and Adults. He provides conservative evidence-based care through Stretching programs, mobility exercises, strengthening exercises, dry needling, foot mobilisation technique, sports/Kinesio tape application, footwear modification and orthotic therapy. He has completed five half marathons held in the Gold Coast, Canberra and Melbourne. He has also represented Queensland in Dragon Boating and paddled for an outrigger canoe club. Now he mainly trains 4-5 days a week at a CrossFit gym in Noosa.
---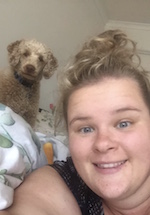 Amy graduated from Charles Sturt University with a Bachelor of Podiatry in Albury, NSW in 2013. For the last 5 years Amy has been living and working in the South East Gippsland region in Victoria. Amy has just recently moved to the Sunshine Coast and now calls Gympie home.
Amy's interests include diabetes treatment, assessment and management; biomechanics and general podiatry care.
Outside of work hours, you can find Amy walking her dog Ollie, spending time at the local beaches or supporting her beloved AFL team the Melbourne Demons!
---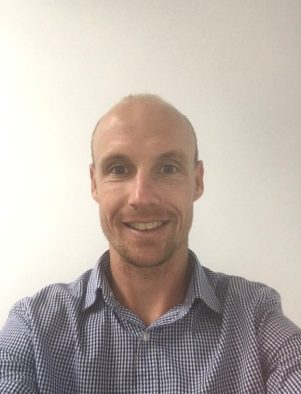 David is a Sunshine Coast local that has joined the Suncoast Podiatry team in 2018. David has a passion for helping his patients whilst using the most up to date evidence based practice to guide his treatment.
David has come to us with years of experience in the footwear industry, and so brings an enthusiasm second to none for all things shoes, and the role they may play in an individually tailored treatment plan. David enjoys all facets of podiatric treatment with a special interest in biomechanics, the treatment of sporting injuries, and gait assessment for people across all age groups.
A runner himself, David understands the demands we place on our bodies in pursuit of our individual goals.
---
Our friendly reception staff are available to assist you with all booking, billing and administrative queries.
Samara Clements
Sue Rowlands
Louise Kiernan
Di Kempthorne
Ben Zauner
Vicki Waters
Home Visits
Home Visits are paid by cash or pre-paid by credit card. These are private health rebatable.
HICAPS is located on-site for immediate private health rebates. Insurance and OH&S (Occupational Health & Safety) claims will be considered on an individual basis.
DVA
The Department of Veterans Affairs allows some individuals to have access to ongoing podiatry care at no cost to the individual if they have a Repatriation Health Card.
At Suncoast Podiatry, we provide routine maintenance, physical therapy, biomechanical evaluation, footwear prescription and modification, as well as most of our other services to clients covered by the Department of Veterans Affairs.
If you have a Repatriation Health Card For All Conditions (Gold Card), the Department of Veterans Affairs will pay for podiatry services that are available through the DVA scheme. If you have a Repatriation Health Card For Specific Conditions (White Card), the Department of Veterans Affairs will pay for podiatry services that are required because of an approved war or service – related injury or disease. If a white card has been issued for
Malignant Neoplasia (cancer)
Pulmonary Tuberculosis
Post-Traumatic Stress Disorder (PTSD)
Anxiety and/or Depression whether service-caused or not
Prior to treatment you will need a current DVA referral (D904) from your General Practitioner to see the podiatrist. This needs to be brought into the clinic or the treatment cannot be claimed and full payment will need to be made. A DVA referral from your GP is valid for 1 year and can be renewed annually.
Medicare
Suncoast Podiatry treats patients referred by their GP under the Enhanced Primary Care (EPC)/ Complex Disease Management Plan (CDMP). If you have a current care plan in place, you are entitled to receive a rebate from Medicare for up to 5 visits per calendar year to Allied Health Professionals. This rebate is approximately equivalent to $52. If all allocated visits are not used within one calendar year, this can flow over and still be valid in the following year.
To be eligible for the Complex Disease Management Plan, your General Practitioner must assist you in managing chronic medical conditions such as
Arthritis
Asthma
Diabetes
Cancer
Heart Disease
Mental Health Illness
If you feel that you may be eligible to receive benefits under this scheme, please discuss with your GP or Medicare.