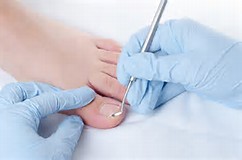 General podiatry involves the routine care and medical diagnosis and treatment of your ankle, feet and nails. This encompasses:
Nail conditions: ingrown nails, nail infections, thickened nails and general nail care.
Skin lesions: callus, corns, tinea, warts, ulcerations
Foot pain: bunions, heel pain and toe deformities
Sprains, fractures, infections, and injuries of the foot, ankle and heel
Skin and Nail Treatments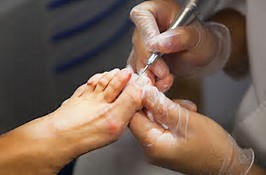 In a skin and nail treatment of your feet, we look at the condition of the skin and nails.
They will assess for:
Calluses and corns
Tinea pedis ("Athlete's Foot")
Plantar warts (verrucae)
Cracked heels and dry skin
Fungal toenails (onychomycosis)
Thickened, discoloured or "ugly" toenails
Once assessment is complete, we will undertake treatment and provide you with information on home care.
If you have diabetes it is important be assessed by a podiatrist.
We use a non-invasive diagnostic method for in-depth examination and assessment called Gait analysis.
In the assessment we will look at:
blood circulation
nerve function
skin condition
bone and joint function
It is essential for these assessments to be performed annually to check for any deterioration in these areas.
Podiatry is vital in the management of diabetic foot health & prevention of complications.