What is a Paediatric Podiatrist?
Most people are aware that a pediatrician is a specialist doctor for children, but not everyone is aware that there are specialist podiatrists who treat and manage foot and lower limb conditions in children.

Pediatric podiatrists have a particular interest in the mechanics and function of children's feet and lower limbs, typically treating children who present with pain or mobility problems.


Kids Podiatrist Training
Kid's podiatrists undertake further study to understand the biomechanics of children's feet during their developmental years. They understand that key stages in gross motor skills and gait usually occur before children reach 8 years of age and that early intervention in childhood is essential to address any abnormalities in foot development and key milestones. While the general principle of podiatry is the same in both children and adults, there are many aspects that are unique to developing children. Paediatric podiatrists sometimes referred to as kids podiatrists, understand the difference and have specific training in relation to children's foot conditions.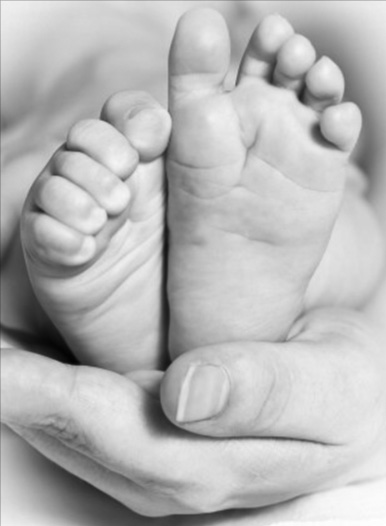 Types of conditions treated by a Paediatric Podiatrist
For example, a pediatric podiatrist has specific knowledge around Hypermobility Syndrome and its related pain. They also understand flat feet and unusual gait patterns such as tip-toeing or in-toeing.
They appreciate that sport places specific pressures on kids' feet, often creating unique challenges through the developmental stages. This does not mean that children can't play sports. Rather a kids podiatrist will give you strategies to help you choose the best sport for your child's foot condition and ensure the foot and lower limbs are supported during the activity.

A telltale sign you need a Kid's Podiatrist
A classic telltale sign that you need help from a paediatric podiatrist is pain that is often inaccurately referred to as "growing pains" This pain could be cramping in the legs or the foot as the muscles react to musculoskeletal imbalance or poor foot mechanics. Pain can be alleviated by a kids podiatrist by treating and managing the underlying cause. An experienced paediatric podiatrist can identify and diagnose the cause of your child's pain and recommend a plan for treatment.
Ongoing Management by a Paediatric Podiatrist
Be prepared to have an ongoing relationship with your kid's podiatrist right through their developmental years. Every time your child has a growth spurt or their feet get bigger, it will be important to reassess their condition and adjust accordingly. While this may sound a little daunting, it will set your children up well and provide a sound foundation right through to adulthood.
Pediatric podiatrists provide your child with the support they need through their developmental years. If your child is experiencing "growing pains," foot or knee pain please book an appointment with one of our kid's podiatrists to get a proper assessment of your child. Likewise, if you feel your child is walking unusually or not hitting milestones, it is well worth coming in and
having a chat with one of our pediatric specialists.

Suncoast Podiatry has children's foot clinics located right across the Sunshine Coast in Queensland at Noosa, Cooroy, Bli Bli and Gympie.

Give us a call now to make an appointment for your child or email us for further information.