Our Cooroy Podiatrist location is
14 Diamond Street
Cooroy Qld 4563
Tel: (07) 5442 6200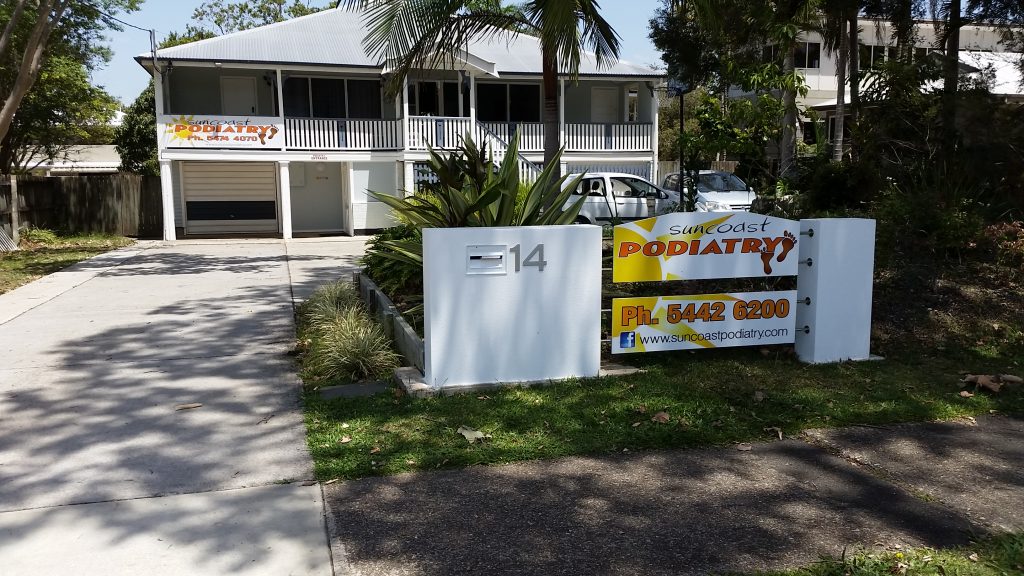 Cooroy Podiatrist – If you are looking for a podiatrist in Cooroy then Suncoast Podiatry can help you. Our experienced podiatrists are able to diagnose and treat all common foot problems such as nail problems, foot pain, gait problems and other problems with your feet.
We love Cooroy! Our podiatry practise is situated in Cooroy which is a tiny town that historically serviced the surrounding timber and dairy industries. Today it is predominantly a retirement and tourist destination that is only 10 km north is the village of Pomona. Mount Cooroora is a nearby mountain that is close to Pomona which can claim the two main attractions in the area the famous 'King of the Mountain Race' involves running up the 438 m Mount Cooroora and the historic Majestic Theatre which is reputedly Queensland's longest-running cinema.
If you are in Cooroy or Pomona and you have some foot, heal or leg problems why not give us a call to get your problem diagnosed or treated.
Our Cooroy Suncoast Podiatry location can help you with the following issues
Heel pain, arch pain, flat feet
Diabetic assessment & footcare
Sports injuries
Laser fungal nail therapy
Foot & lower limb pain in children
Children's gait and postural problems
Video gait analysis
Nails, corns & callous removal
Minor surgery
Shin splints, Achilles pain, stress fractures
Custom & non-custom Orthotics: hard and soft
Chronic ankle instability
Shockwave Therapy
MRI, X-ray & Ultrasound referral
Foot related knee, hip and lower back pain
Falls prevention
Biomechanical screening
Footwear modification
Toewalkers, in-toeing, out-toeing
Custom night splints
Western Medical Acupuncture
Foot Mobilisation Techniques
Ingrown toenail treatment
DVA footwear prescription
Please contact us if you have any of these issues or general foot soreness so that we can help you to get back to better health and enjoy all the activities that are available to you in Noosa.